Sybel Boss-Ayme's Yoga Students In The News
Posted in the Sarasota Herald Tribune November 22, 2003
Big-league yoga
By MIC HUBER

BRADENTON -- Mike Pearson admits he was a skeptic. Big, aggressive football players aren't much for anything they view as passive.
"When you first hear about yoga you think about people meditating, sitting there and going 'ohhmmmmm,'" said Pearson, an offensive lineman with the Jacksonville Jaguars. "But I was also interested. I had heard there were a lot of people doing it."
At the time Pearson was working out at the IMG Academies International Performance Institute in Bradenton, preparing for the NFL draft. With so much at stake, the former University of Florida star wouldn't turn his back on anything that could give him a competitive edge.
Pearson found that yoga is more than a method to relax and concentrate. He discovered a discipline that helps improve strength, flexibility and balance.
And he learned that it's not easy.
"There's a lot of it I can't do like it should be done," Pearson admits.
A number of professional athletes are discovering the same thing.
Tennis, baseball, basketball
Athletes from almost every sport are beginning to include yoga in their workout regimens. Yoga strengthens the core, the deep muscles of the torso, which is the foundation of a healthy body.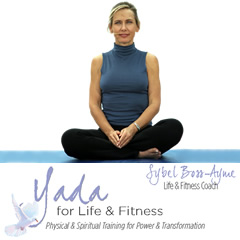 Tennis player Tommy Haas, 24, who has reached No. 2 in the world on the men's tour, practices yoga.
So does Maria Sharapova, 16, who recently won a tournament on the women's tour and is one of the fastest rising young tennis stars.
NBA player Chauncey Billups uses yoga. So does John Wallace of the Miami Heat.
Cleveland Browns running back William Green insists that yoga helped him overcome a nagging groin injury that had bothered him while playing at Boston College.
Baseball pitcher Brian Tollberg says yoga has helped his concentration level tenfold. Hockey's John LeClaire uses yoga to gain flexibility in his hips.
Day after day there are more converts, more professional players joining the yoga classes taught by Sybel Boss, a limber mother of a 27-year old daughter, at the IMG Academies.
Boss knows that the hardest part of selling the idea of yoga to professional athletes is getting them to try it for the first time.
"If they can go ahead and come in and try it," she says, "they usually get hooked."
Giving it a try
That's what happened to Pearson. Somehow, putting his 300-pound-plus body in different "poses" seemed a bit ridiculous when he thought about it.
"But I also saw it as an opportunity," he said. "I was definitely interested and it is easier when so many others were doing it.
Boss, whose formal background is in the style of the Ashtanga tradition, would go to the academy's gym to extol the advantages of yoga. She asked players to just give it a try.
"They loved it," Boss said. "It helped them to realize the benefits. They could feel (themselves) getting more flexible."
Billups saw what yoga was doing for some of his friends and quickly became a convert, saying, "One of the results was increased flexibility, which was one of my main objectives during the off-season."
The promise of flexibility also lured Haas, who is currently recovering from shoulder surgery.
"Everyone was talking about it and a lot of athletes were doing it," Haas said. "I do it because I am not the most flexible person. I thought that with my injury I would really have time to get into it and work on my flexibility."
While increased flexibility was the attraction, Haas quickly found other benefits.
"There is a lot of strength training and certain positions get into stabilization, which is important to me," Haas said.
Yoga and sports medicine
Incorporating yoga into the other workout regimens at the Performance Institute at the IMG facility also has helped prevent injuries and hasten rehabilitation, because players become more flexible.
"It doubles up on what I am trying to achieve with athletes doing rehab and flexibility work," said Dave Hogarth, physical therapist/performance enhancement specialist in the Bollettieri sports medicine program. "If they integrate a session of yoga, that means more time to do what I want to get done when they come to me."
Boss said, "We try to integrate yoga with sports medicine and the IPI, sort of like cross-training."
Boss, who lives just down the road from the academy, has been preaching the benefits of yoga at the facility for the past three years. She has been involved in the discipline for more than 27 years, starting when she picked up a book called "Yoga For Pregnancy" when she was pregnant with her daughter.
"I started doing the poses in the book by myself and found they were really helping me with my body and feeling relaxed," she said. "After my daughter was born I kept doing it and my body snapped back into shape."
Boss then began studying yoga and eventually tailored her methods to include elite and professional athletes.
The crescent lunge
Green credits one of the particular poses -- the crescent lunge -- with helping him overcome the groin muscle problem that had plagued him.
Pearson said yoga exercises helped him get rid of tendonitis.
Pearson became such a convert that he suggested Boss make a DVD for athletes to take on the road. She now has a pair of DVDs that Pearson says he uses at least twice a week.
Sharapova uses the DVDs before she plays a match to repeat the balancing poses in order to relax and gain focus.
"I put the disk in my computer three or four times a week and do yoga for about an hour," Sharapova said. "I enjoy it and it helps my game tremendously."
Traveling and training can be stressful, and "yoga is a great way to learn to relax," Haas said.
The deep breathing exercises in yoga can help in stressful moments.
"I feel I am gaining a mental edge," Billups said.